Botox in Maryville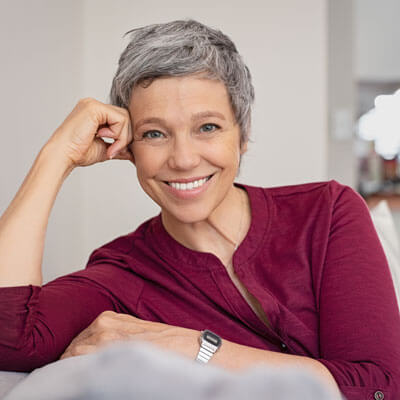 Botox is a popular cosmetic treatment that can help reduce the appearance of wrinkles. It works by temporarily paralyzing the muscles in the face, which prevents them from contracting and causing wrinkles. The injections are relatively quick and easy, and they can provide noticeable results within a few days.
Given how Botox can improve people's appearance, it's no wonder it's become incredibly popular. Between 2000 and 2019, the use of the treatment rose 878%, according to a report by the American Society of Plastic Surgeons.
Whether you want to turn back the clock, diminish lines, soften wrinkles, or achieve a more youthful appearance, you should consider getting this cosmetic procedure at
Align Health and Holistic Medical Center
.
What Are Some Top Benefits?
Here are some reasons why you may want to try this procedure:
It's safe: The FDA approved Botox in 2002 for those 18-65, and it's had an excellent safety record ever since. (If you're pregnant or have a medical condition, the treatment may not be a good choice for you. Be sure to discuss it with Dr. Anderson.). You can also be confident you're in capable hands as Botox is administered by a licensed Nurse Practitioner who is a trained master injector.
It's quick & easy: The minimally invasive treatment is administered with a practically painless injection. Depending on how many injection sites you require, getting treatment can take anywhere from a few minutes to 20 minutes. Because the treatment time is fast and no downtime is needed, you can easily fit a session into your lunch break.
It's effective: Because of its effectiveness, satisfaction with Botox injections is incredibly high. Young people are also beginning to recognize its benefits. In 2019, approximately 20% of Botox users were between 20 and 39. That number is expected to grow with the popularity of preventative treatments, which can help decrease the formation of deep wrinkles.
It's affordable: The cost is just $10 per unit!
Is Botox Right For Me?
Botox may not be beneficial for wrinkles caused by lack of fullness, but certain dermal fillers can plump those lines and are sometimes used in combination with Botox.
This treatment is particularly helpful for softening the following:
Frown lines
Crow's feet
Wrinkles around the mouth
Forehead wrinkles, both the creases between the eyes and horizontal lines on the forehead
Our Loyalty Program
Allē.com is a loyalty program that allows members to save on their favorite in-office products and treatments. Align Health and Holistic Medical Center is delighted to be an Allē provider that offers Botox. Allē members can book their treatments with us and they earn points, rewards and more just by scheduling Botox sessions with us!
Book an Appointment
Having more candles on your birthday cake doesn't have to mean more wrinkles on your face. Contact us today to schedule an appointment.
CONTACT US »

Botox Maryville TN | (865) 681-5277