Cellular Therapy
PRIMAzome exosome matrix delivers the future of Regenerative Medicine to address chronic joint pain
Now with PRIMAzome, you have access to the next generation of regenerative medicine by leveraging the very source of cell-to-cell communication for a vastly more effective solution than traditional therapies!
PRIMAzome matrix contains a wide array of high-quality components including:
Type I & III Collagen
High molecular weight Hyaluronic Acid (HA)
Chondroitin Sulfate (CS)
Messenger RNA (mRNA)
Micro RNA (miRNA)
As well as Stem Cell growth factors such as:
Nerve growth factor (NGF)
Basic fibroblast growth factor (bFGF)
Stem cell factor (SCF)
Vascular endothelial growth factor (VEGF)
And thousands of other growth factors & signaling proteins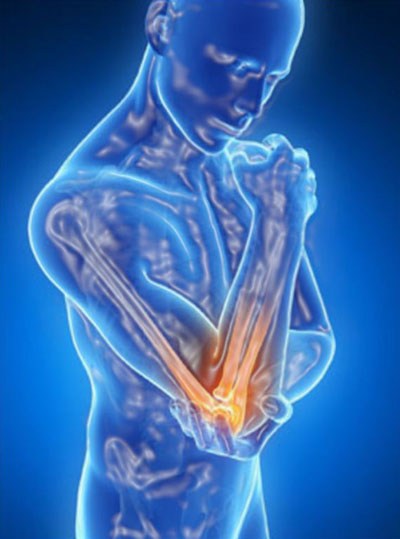 While you may have heard of "Stem Cell Therapy", you may not know that stem cells and stem cell therapy work by paracrine signaling (cell-to-cell communication in which a cell produces a signal to induce changes in nearby cells) to create a healing cascade.
Now, with PRIMAzome exosome matrix, it's possible to leverage those paracrine signals, isolated from pure stem cells, to provide the benefits of "stem cell therapy" without the need for live cells and without the potential complications associated with cellular products (dead cells post-thaw, reduced efficacy due to mishandling, etc.).
The 1000+ growth factors & signaling proteins found in PRIMAzome have shown to help modulate the inflammatory process, support the growth of skin fibroblasts and many other significant benefits. This is accomplished by naturally activating and recruiting the recipients' own cells in the area, revascularizing the affected tissue and significantly reducing the inflammatory response to better enable natural healing with the body's own resources.
Unlike exosomes derived from sources such as bone marrow, PRIMAzome is derived from PURE MSCs obtained from the most potent source available. This is done to ensure that the thousands of growth factors and signaling proteins delivered by PRIMAzome are not only the purest, but also the most effective.

Example of growth factor production in exosome extracellular matrices derived from umbilical cord lining MSCs (green PRIMAzome) vs. bone marrow MSCs (red)
What Patients Have to Say…
After months of sleepless and painful nights, I finally have relief. My past knee surgery didn't help, nor did the cortisone injections or other therapies. The knee injections I received with PRIMAzome have been life changing. I can walk, bend, sleep, exercise without the pain that I had been dealing with for years.
– Patty M.
After dealing with Plantar Fasciitis for over 2 years I had tried everything, and nothing worked. I heard about PRIMAzome from my Practitioner and thought I'd try it. After 3 weeks one foot was completely pain free and after 2 months my second foot is 80% pain free. I am shocked and thrilled with the results.
– Greg C.
GET STARTED TODAY! Call to book your consultation.
(865) 681-5277