Vitamin IV Therapy at
Align Health and Holistic Medical Center
Did you know that when you introduce nutrients to the body via an intravenous route those nutrients are almost 100% bioavailable? That means, unlike when you take vitamin pills and you maybe actually absorb 20%, when you use nutrition IV therapy your body can make use of nearly all of the nutrition you're providing it. On top of that, even with the best intentions, almost all of us remain chronically dehydrated throughout every day. Align Health Nutrition IV Therapy can help overcome these two common issues. A nutrition IV infusion at Align Health can not only address dehydration and cell nutrient absorption but in the process, boost energy and fight the effects of toxins and free radicals. 
Benefits of Nutritional IV Therapy
Prevent Illness
Immunity Boost
Joint and Muscle Pain Relief
100% absorption
Restore Your Energy
Complete Rehydration
Allergy Relief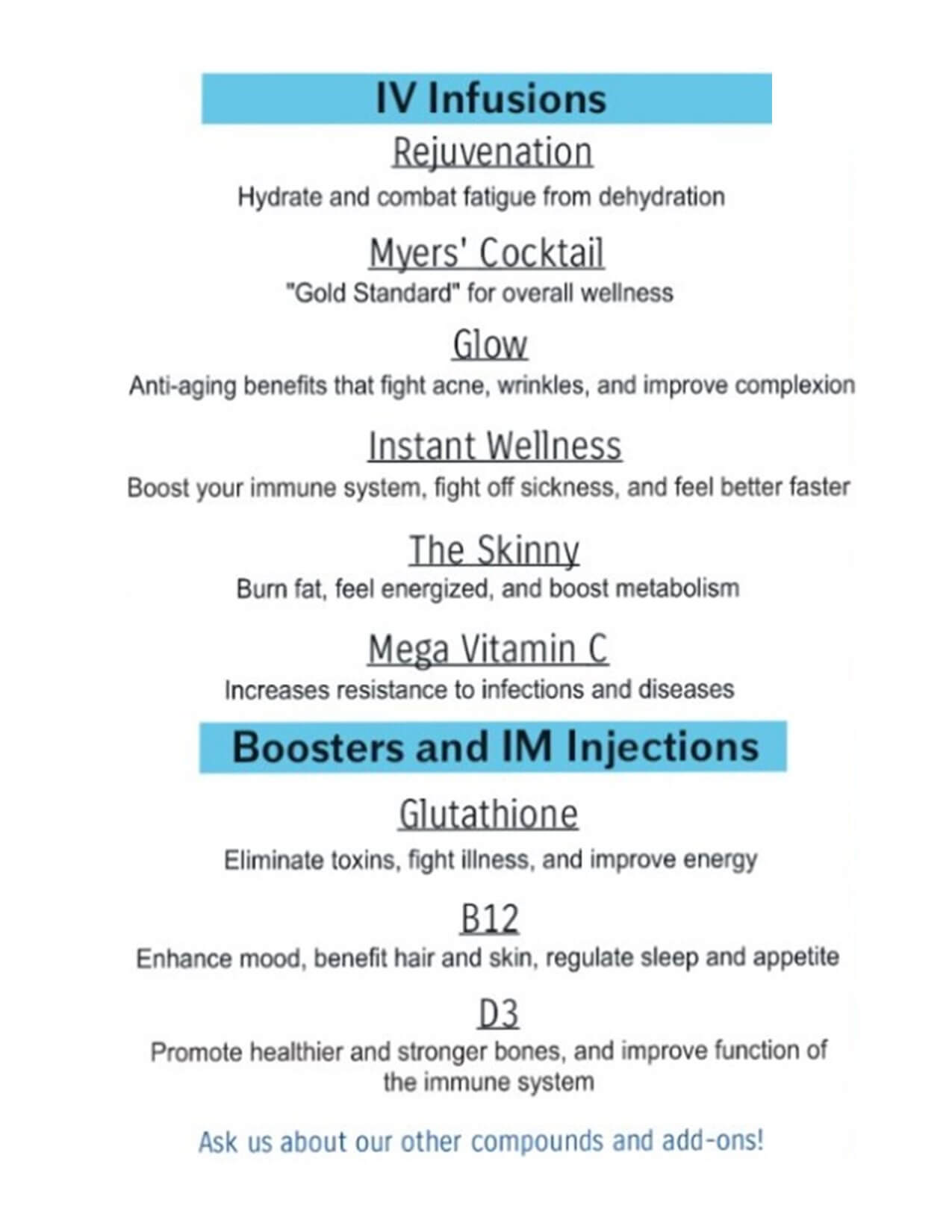 ---
Vitamin IV Therapy Maryville TN | (865) 681-5277