Acellular and Cellular Aesthetics
Applications in Maryville
Improve Your Body's Natural Healing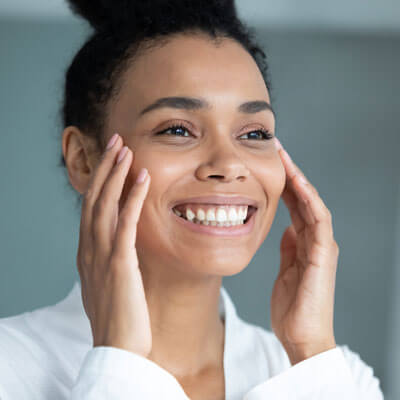 Whether you're seeking to look younger, feel better, or have less pain, Align Health and Holistic Medical Center is delighted to announce that we offer acellular and cellular applications. Always seeking to utilize the latest technologies and proven protocols, we are providing non-surgical, minimally invasive procedures to enhance the appearance of aging skin and other issues.
Acellular and cellular therapies help with inflammation, pain, and healing from injuries, and also naturally rejuvenate skin. Acellular and cellular therapies may help reverse the external effects of aging and disease without surgery. Here are some aesthetic applications of these therapies:
Facial rejuvenation
Skin hydration
Reduction of wrinkles and lines
Anti-aging
Joint & Soft Tissue Applications
Acellular and cellular products can be used together or individually for joint injury recovery, chronic pain and inflammation, soft tissue, and tendon and ligament injections for chronic conditions.
A minimally invasive procedure utilizing advanced protocols and products, this procedure can be highly effective in decreasing inflammation, repairing damage, and allowing patients to get back to their active lifestyles.
Injections can be used to encourage healing from various joint and soft tissue conditions, including:
Arthritis and joint discomfort
Neck and back pain
Damaged cartilage
Torn ligaments
Tendonitis
Foot injuries
Knee and leg injuries, such as ACL or meniscus tears
Shoulder injuries
Book an Appointment
Turn back the clock and rejuvenate your health. Contact us today to schedule an appointment for one of our therapies!
CONTACT US »

Acellular and Cellular Aesthetics Applications Maryville TN | (865) 681-5277