Meet Emily Mathis, MSN, FNP-BC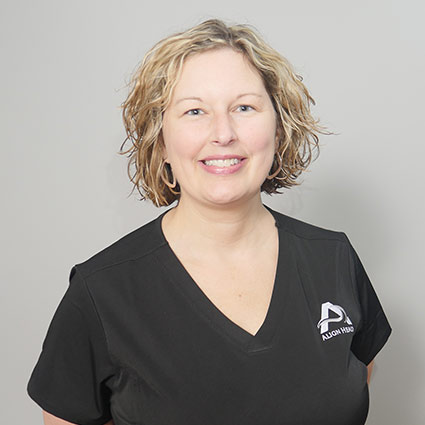 Nurse Practitioner
Emily was born in Knoxville, TN. She attended the University of Tennessee, where she received a B.S. Degree in Nursing. She worked as an oncology nurse for four years at Fort Sanders Regional Medical Center, while attending graduate school. After receiving her M.S. Degree in Nursing from the University of Tennessee, Emily joined Rheumatology Associates of E. TN as a Family Nurse Practitioner where she worked for 12 years. She then moved on the work for TN Cancer Specialists as a Family Nurse Practitioner for 1 year and Heartland Infusion Center for approximately 1 year. Emily has been a registered Nurse for 20 years and a Nurse Practitioner for over 15 years.
Services Offered
Natural pain relief injections
Sick Visits
Caring for the Whole Person
A goal of Emily's is to care for the whole person, not just the disease. She wants to provide everyone with the best possible quality of life. Emily has one son named Wylie. She enjoys being outside and supporting him at all his sporting events. Emily is looking forward to treating Align Health and Holistic Medical Center patients and make them feel their best with natural and effective treatments.
Schedule Today
Contact us today to book with our nurse practitioner. CONTACT US »
---
Emily Mathis, MSN, FNP-BC | Align Health and Holistic Medical Center