Meet Cheryl Racine, MSN, APN, FNP-C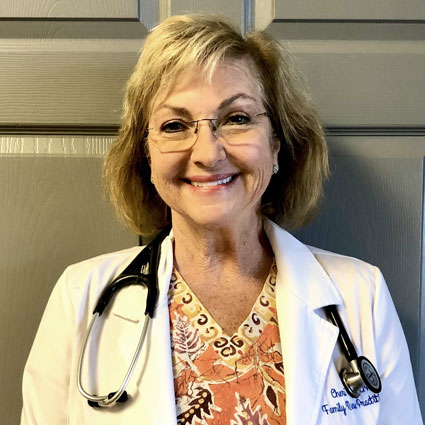 Align Health is pleased to introduce Cheryl Racine, MSN, APN, FNP-C.
Cheryl has been a registered nurse for 25 years and a Nurse Practitioner for over 10 years. She loves helping her patients get to their best. Cheryl is married with one son and enjoys her dogs, horseback riding, cooking, and riding motorcycles with her retired law enforcement husband.
Some services offered by Cheryl
Natural pain relief injections
Cellular Therapy
Vitamin IV Therapy
Sick Visits
Cheryl is currently accepting new patients.
Align Health provides services covered by most private insurances and offers the most affordable prices in the area.
Call (865) 681-5277 today to book with our nurse practitioner.
CONTACT US »

---
Nurse Practitioner Maryville | Align Health and Holistic Medical Center