Physical Therapy in Maryville
No Referral Necessary!
Live Your Life to The Fullest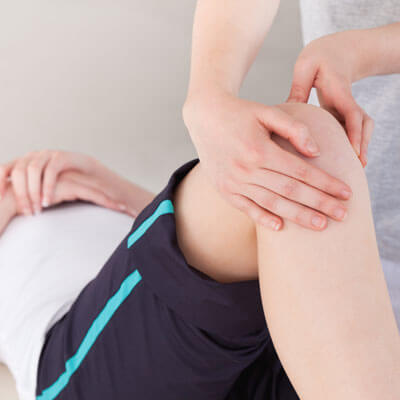 Align Health and Holistic Medical Center's physical therapist provides services for:
Pre & Post-Operative Care
Vertigo and Balance Disorders
Chronic & Acute Pain
Sports Rehabilitation
Osteoarthritis
Rheumatoid Arthritis
Pre/Post Physical Therapy for Joint Replacement
Fibromyalgia
General Strengthening/Conditioning
COPD & Emphysema
Post CVA
Neurological conditions (Multiple Sclerosis, Parkinson's Disease)
We offer specialized treatment programs for individual needs that get you to a speedy and healthy recovery. In addition, we offer
massage therapy
and other state-of-the-art therapy services.
Physical Therapy Highlights
Committed to restoring function and quality of life
Provides specialized care for acute & chronic conditions
Quick scheduling, available appointments with limited waiting time
Walk-ins welcome
Our Practice Advantage
Our physical therapist has over 24 years of experience and guarantees continuity of care, complemented with multiple pain relief options that many other physical therapy clinics cannot offer.
We provide individualized one on one physical therapy treatment sessions that provide a holistic path to healing with an entire team of skilled providers available for specialized services.
Ready to Get Started?
Contact us today to make an appointment! No referral is needed!
CONTACT US »

Physical Therapy Maryville TN | (865) 681-5277